Welcome to the 2023-2024 Student Advisors to the Chancellor (SACs)
Kelechi Orji and C. Manual Fierro
                                                                    Pictured below with the Chancellor are the 2022-2023 SACs Jimena Calderon and Maahum Shahab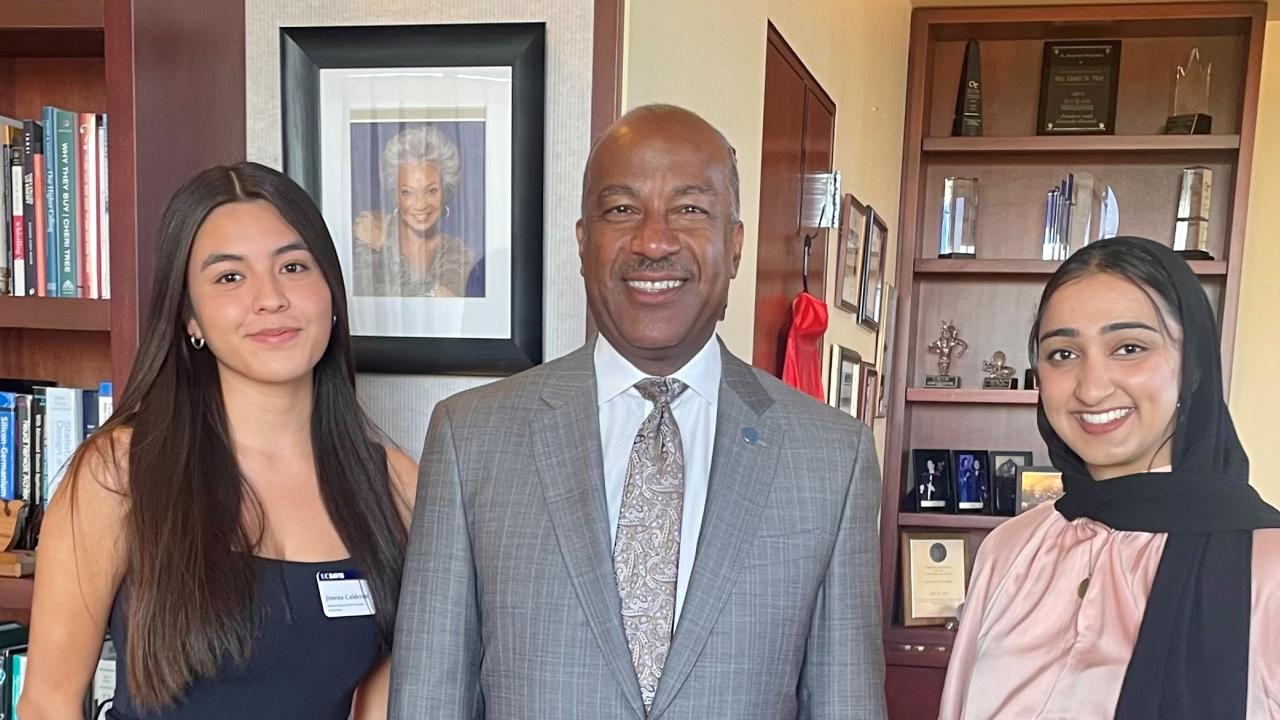 Updated picture coming soon
Our Mission
 Fostering communication between students and the administration
 Listening and responding to student issues
Utilizing resources to advance student interests
Advocating on behalf of students
Kelechi Orji 
C. Manuel Fierro
---
More.....
We want to hear any and all feedback, suggestions, concerns, and questions you have regarding student life. Invite us to your organization or club meetings. We need to know what matters to you.
Do you have concerns, questions, or ideas to share?
Please contact us at 
sac@ucdavis.edu to find out more about CUAB, and more!
Please click HERE for office hours.
And... follow us on social media: